ACCOMMODATION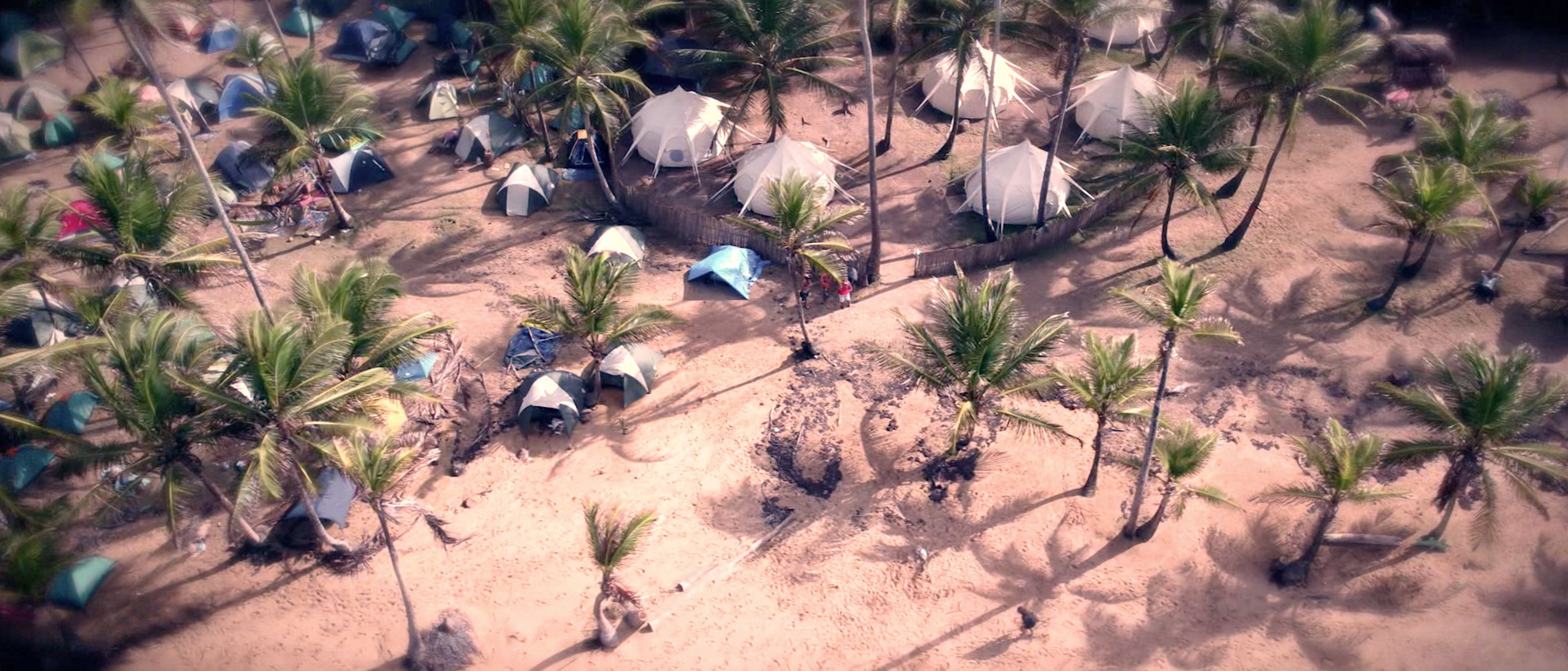 Camp on the beach right next to the ocean, wake up to the sound of the waves and monkeys, meet your neighbors, share, relax, enjoy... !
GLAM CAMPING
We offer Glam Camping accommodation with 3 levels of belle tents for hire, from a more basic and affordable option to a full furnished luxury tent to suit all participants. You can book them for the whole event or only for the Indigenous Immersive or Dance Celebration. Global Dance ticket holders would need to book it for the Full Festival if they want to have it available for the whole length of their pass.
Lotus Glam Camp, where our high-end belles are pitched is situated in a secured area with its own showers, toilets and washing facilities. Classic Belles are also in a secured area, but sharing the sanitary facilities with regular campers.
Availability is very limited! Keep tuned for the start of the bookings in June and secure yours so you don't miss your chance to enjoy the next level of festival dwelling!

REGULAR CAMPING
If you want to travel light but not yet ready for glam camping, we also have available for rent single or double occupancy dome tents and air mattresses. We also offer traditional hammocks and tarps for extra protection for your tent or hammock.
Come to claim your camping gear at the info desk and go find your favorite spot to camp within the festival grounds. To secure availability, you can book online clicking on the links below. If still available, you might be able get them at the event's info desk without previous booking, first come first serve basis. We kindly ask that, before you leave the gathering, you clean, pack and return your camping equipment to the Hub so it can be reused in future events.


** ACCOMMODATION BOOKINGS WILL START SOON **
KEEP TUNED! :)